CONSOLES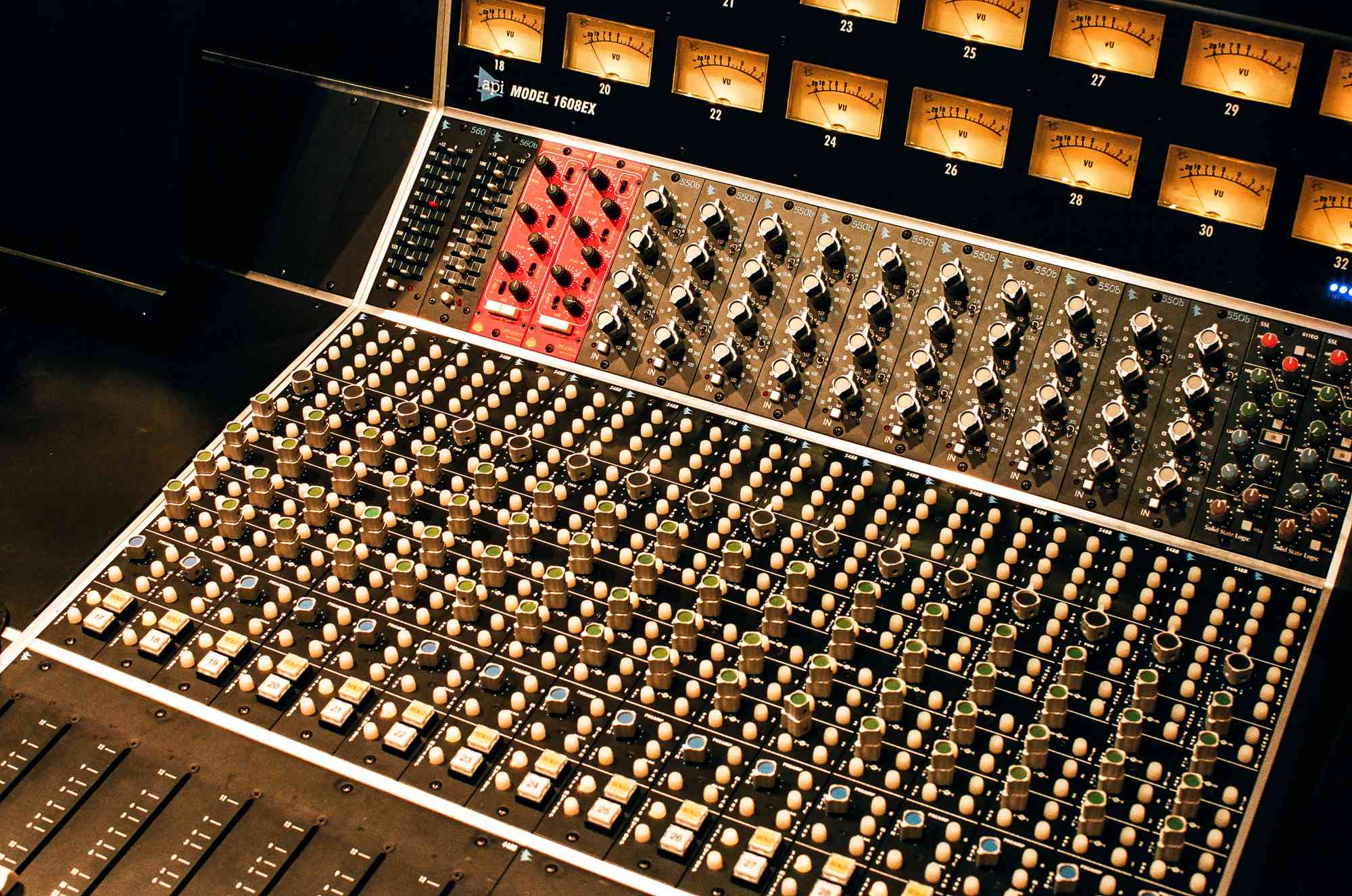 The Console is the beating heart of any recording studio. They bring the instrumentation together to create a coherent and balanced sound. At Kore Studios, our main control room boasts a 32-channel API 1608 console, and our analog studio offers a vintage 1970s Tweed desk. Both have individual strengths, so read below for more details.
API 1608 CONSOLE
To celebrate our 10th anniversary, we installed a brand new 32-channel API 1608 desk in 2014. This classic studio mixing desk puts a modern spin on the famous 1604 board that was manufactured in the 1970s. Although there are only a handful of API consoles being used commercially throughout the UK, we are lucky enough to be among the few studios who enjoy its inimitable qualities on a daily basis.
Renowned for its unique sound engineering capabilities, the API's high headroom and midrange punch makes it a favourite among many musicians (especially drummers) the world over. Some famous records graced by the API are as follows:
The API 1608 Console
Hear more from our Producer, George Apsion, in the following video or read more about the history of API and those who have previously used their consoles here.
Watch Video
Close
VINTAGE TWEED AUDIO CONSOLE
Kore's second, more intimate studio features a gorgeous 1970s Tweed Audio console. Combining vintage style with efficient sound engineering, our Tweed desk has inspired countless tracking and songwriting sessions. Learn more about Tweed Audio in this original user manual.