Recording Studio for Orchestras in London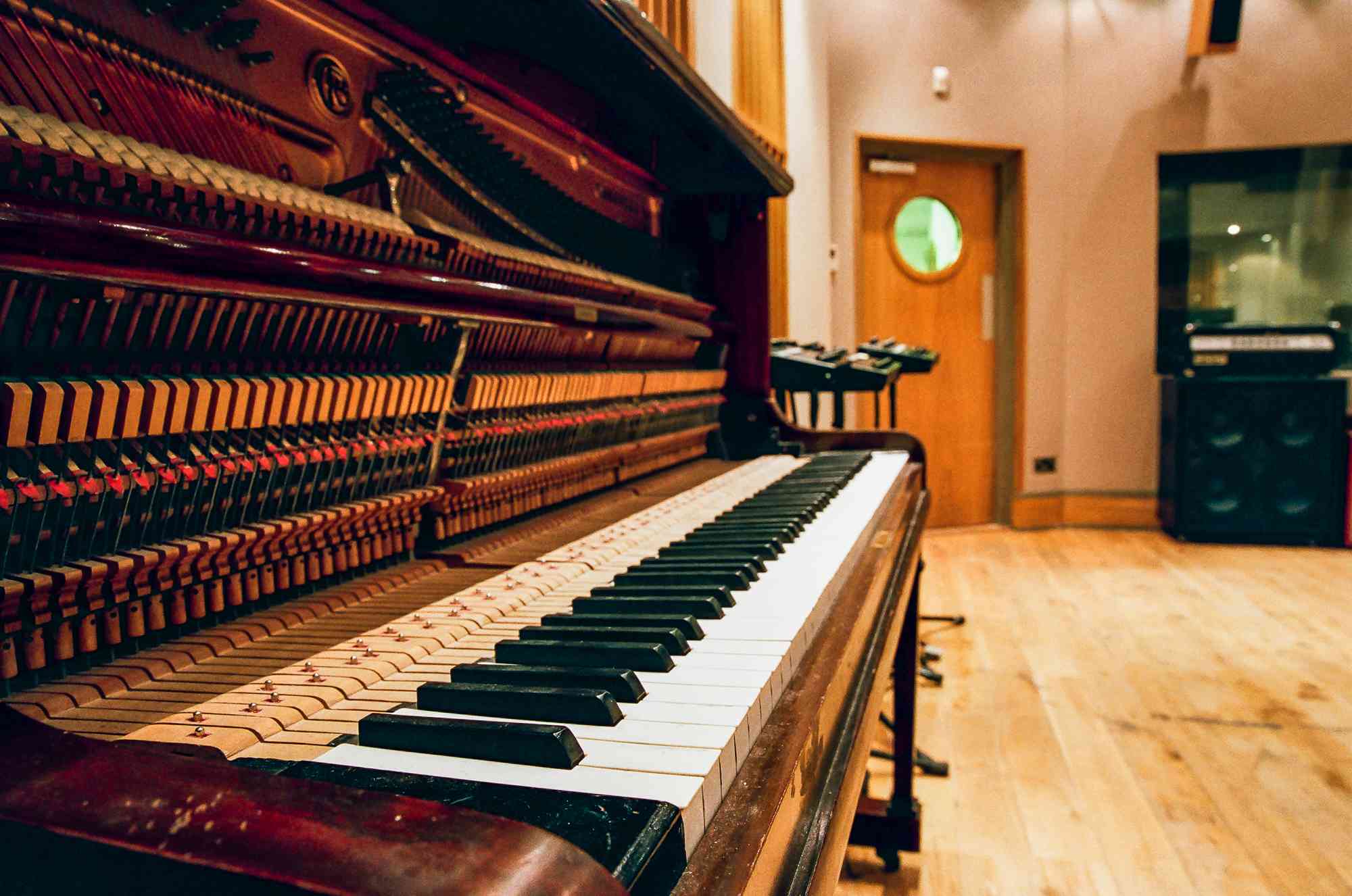 Kore Studios is one of London's leading recording studios, offering quality facilities, technical expertise and creative guidance to an eclectic range of artists. We are unique in that our studio is not only ideal for solo artists and bands, but also orchestras and string ensembles. We've worked with classical musicians such as Howard Goodall, who used our studio to record his album 'Enchanted Carols'.
The Ideal Space for Orchestras
Our facilities are available for 6 and 12-hour sessions and can accommodate up to 16 players. Benefits include great sightlines, a controlled and balanced frequency response, top-quality headphone systems and a desirable selection of microphones. We are also able to enhance the space's ambient qualities with the Bricasti M7, one of the finest reverb systems available.
Artists have the option to either use our main live room or a smaller booth for a more intimate sound. You'll also have access to a full suite of professional equipment, including a selection of high end condenser and tube microphones, as well as a variety of pre-amps, compressors and equalisers.
Work with a Team of Experts
The Kore Studios team offers years of combined experience in audio engineering and music production. We can advise on every aspect of the recording process, and pride ourselves on our ability to tailor services to clients' needs.
Why not get a glimpse of what we can offer you with our expert guide to recording for orchestras? From there, you can either contact our team with any questions or book a recording session for your orchestra or classical ensemble.
Book a Session
Frequently Asked Questions
While we can advise on all aspects of the recording process, we are unfortunately unable to prepare scores for orchestras.
Mixing and mastering are available for anyone booking a recording session at Kore Studios. We also offer a professional-grade
online mixing and mastering
service.
Orchestras and string ensembles can choose from a wide range of professional
recording equipment
. This includes one-sided headphones for string players, adjustable music stands and an array of vintage microphones. Highlights include two vintage Neumann U67 tube microphones that were the exact ones used for recording Tubular Bells!