Book a Live Studio Recording Session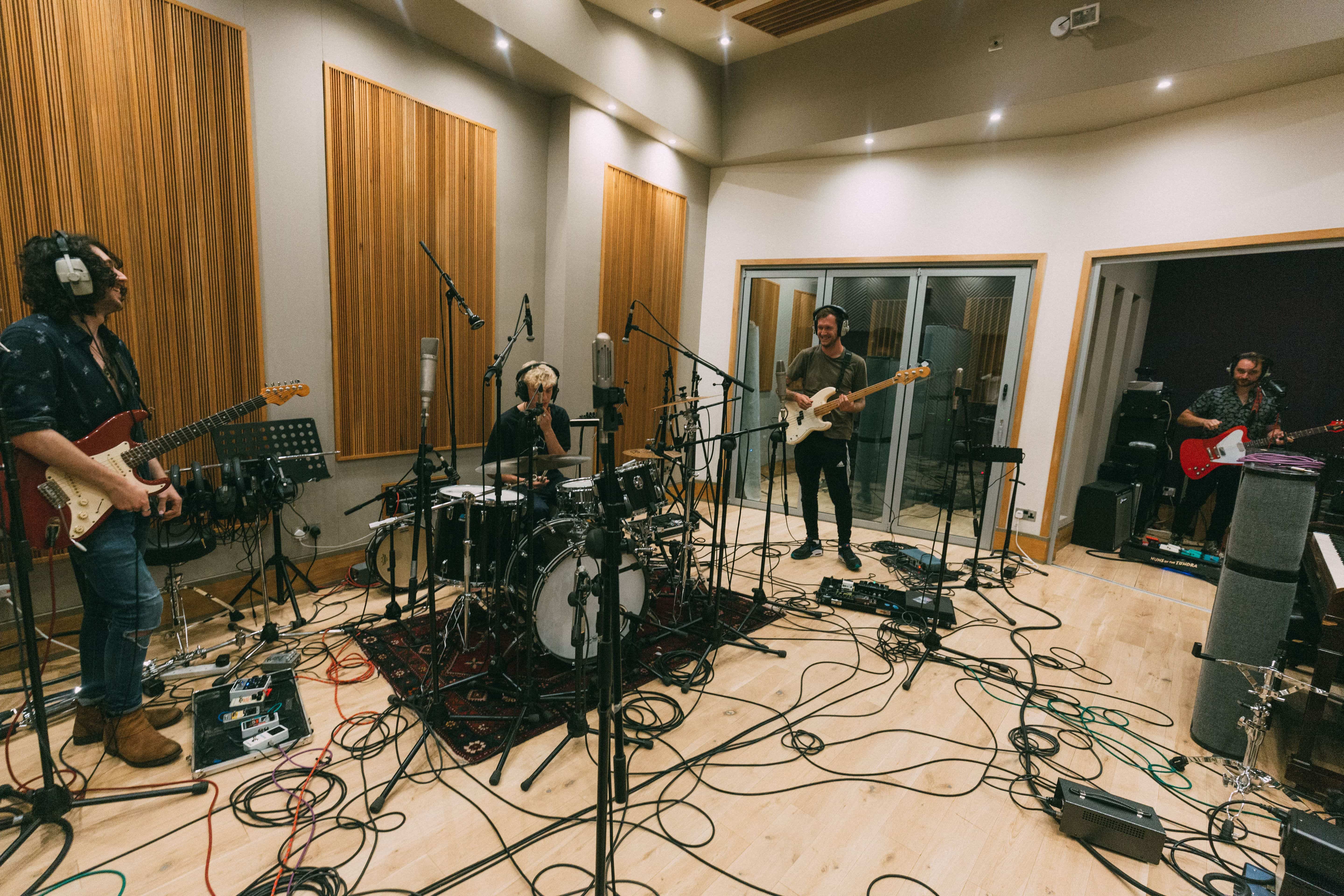 Kore Studios is one of London's leading recording studios, offering artists a combination of professional recording facilities, technical support and creative input. One of the highlights of our studio is our live room, which can be booked in either 6 or 12-hour slots. This gives you access to a fully-functioning live recording space, as well as hands-on guidance from our team of engineers.
Live Band Recording Studio
Our live room contains everything you need to create a high-quality recording that fully showcases your skills and artistry. This includes equipment such as headphone mixers and a Chappell upright piano, as well as a selection of amplifiers, guitar pedals and drum kits. Visit our equipment page to see everything we have to offer.
At 42 sqm with a 4 m ceiling height, the live room can comfortably accommodate a full band of 5 to 6 members with total separation between the instruments. In addition, there are two booths, the larger of which can house a drum kit, as well as audio lines that can be used to separate guitar amplifiers.
Book a Session
We're fortunate to have worked with many independent and major-label artists including Florence and the Machine and Stereophonics. If you're new to recording live sessions, rest assured that you'll be in good hands at Kore Studios.
If you're interested in what you could achieve by working with us, check out our recent live recording session with Nuns of the Tundra, a prominent Bristol alt-rock band.
Close
Live Vocal Recording Sessions
Our team is on hand to help you get the most out of your live recording experience. This includes logistical assistance such as timetabling sessions, advising on equipment placement and recording set-ups, and even providing creative guidance and feedback on song structure and performances if required.
We ensure our live room has the acoustic requirements, facilities and equipment to create quality vocal recordings. By booking a session at Kore Studios, vocalists will have not only an array of microphones at their disposal (including high-end condenser and tube microphones) but also preamps and equalisers for premium quality sound.