MICROPHONES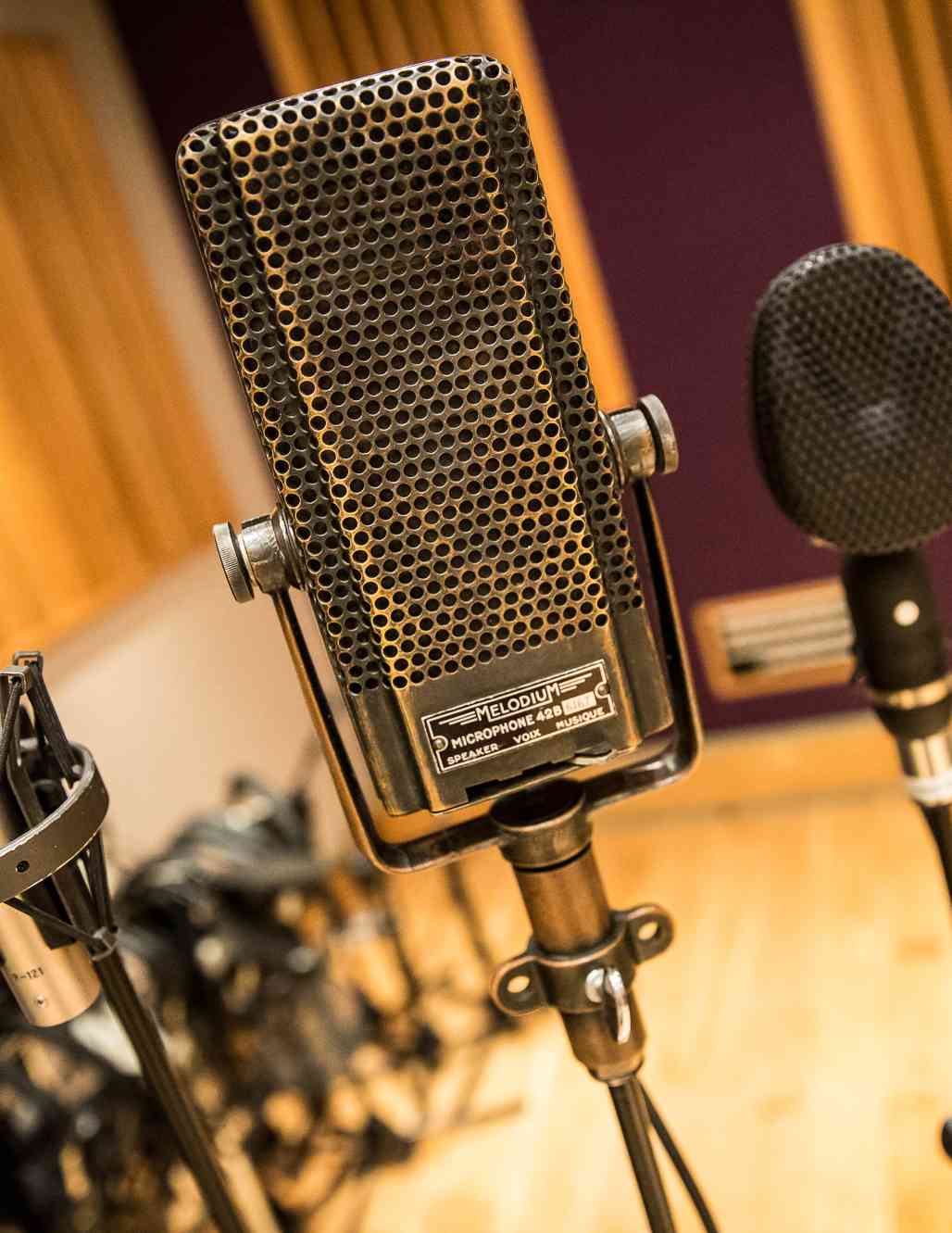 Kore offers an eclectic range of professional grade microphones to suit a variety of studio setups and musical styles. Clients are spoilt for choice with our extensive collection. This includes a wealth of studio standards from dependable names like Shure and Sennheiser, a selection of vintage classics by Neumann and AKG, as well as some more esoteric 'character' models from the likes of Altec and Melodium. These are just a few examples from our extensive collection of microphones. Below you'll find some of our personal favourites.
OUR MICROPHONES
Our 1940s Melodium is a French-made broadcast ribbon microphone, and was used for national radio during World War II. The Melodium boasts a huge proximity bass boost, so it sits very comfortably in front of a drum kit or bass cab.
SEE FULL EQUIPMENT LIST
We're also proud owners of two vintage Neumann u67 tube microphones. Not only were these microphones previously owned by Richard Branson in the 1970s at the Manor Studios, they're the very same mics used in Mike Oldfield's seminal piece 'Tubular Bells'.
Last but not least, we count the AKG C-24 amongst our most popular microphones. Manufactured in the 1950s, this particular mic acts as a stereo version of the inimitable c12, and was highly sought after for choral and orchestral recordings. You'll be sure to count it amongst the best room mics you'll ever use, especially when recording vocals.