LIVE ROOM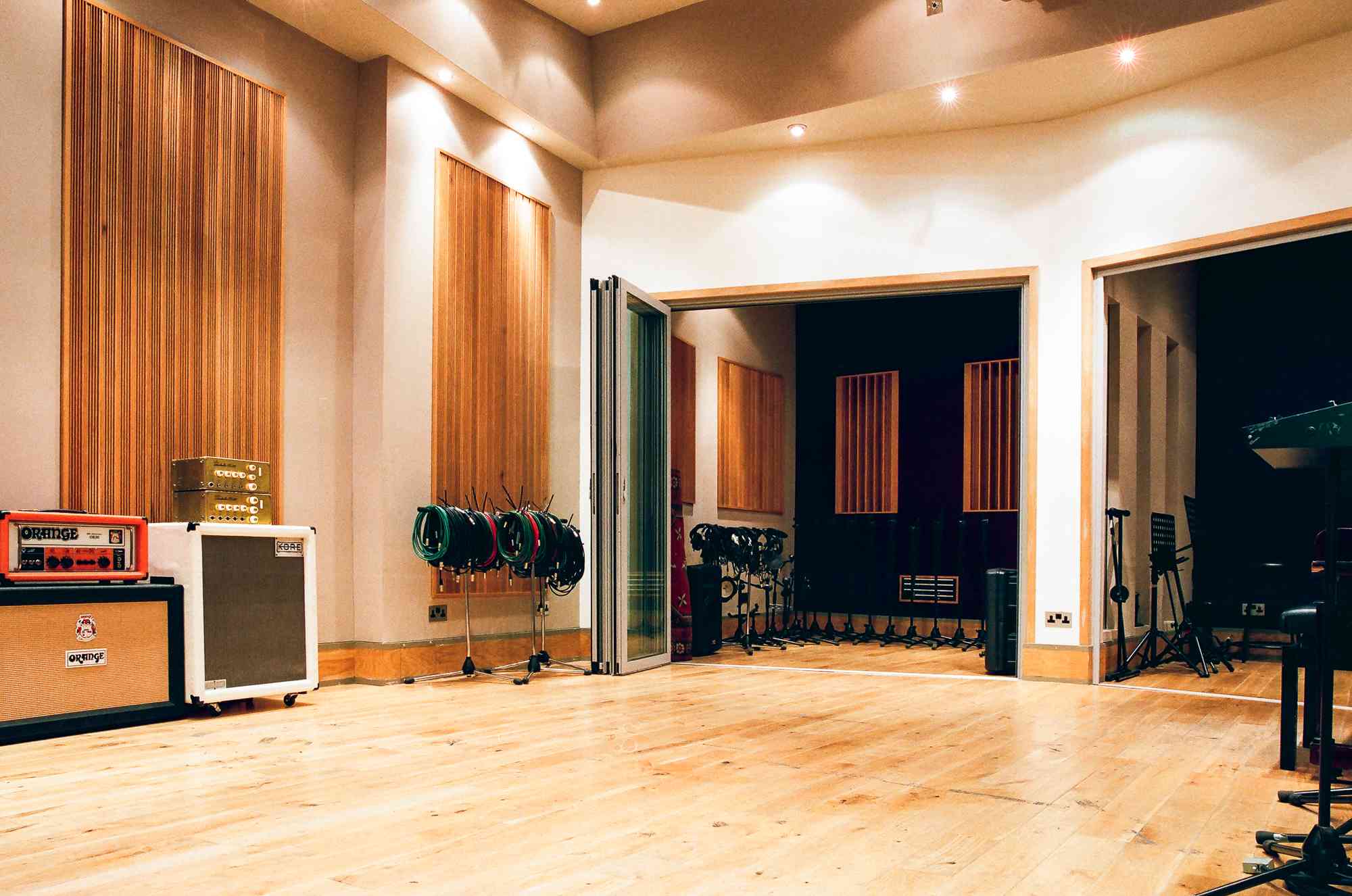 This room consists of a 42 square metre floor space with a ceiling height of four metres. It has both the space and equipment necessary to accommodate ensembles of various sizes, from full bands to small orchestras. The live room works as a functional recording room with a large live space and two isolation booths.
At Kore, we pride ourselves on ensuring that all of our clients are comfortable when performing, recording, or just practising. There is natural daylight via overhead skylights, as well as a silent a/c system. Artists benefit from individual headphone mixers and there is a beautiful Chappell upright piano available for use. Line of sight is maintained between all the performance areas and access for loading in and out is easily facilitated by its ground floor location. We will always consult with you ahead of your session to ensure the room is set up and laid out appropriately to achieve the best results.
Finally, our live room is designed to suit all the needs of a live recording band. The room provides direct lines of sight between the booths and our live recording space. This means, for instance, that a guitarist's amp can be isolated while the player stays in the main space with their bandmates. Like many of the recording spaces at Kore Studios, it can be easily customised and repurposed to suit any client's needs.