STUDIO B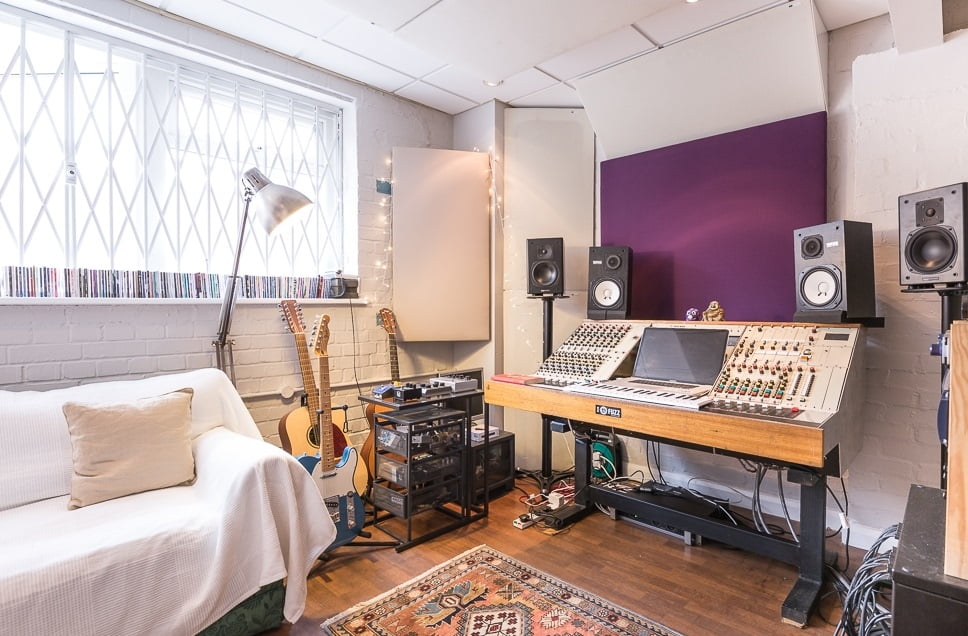 -PLEASE NOTE - STUDIO B IS CURRENTLY CLOSED FOR REFURBISHMENT- Recording technology has come on in leaps and bounds over the last few decades. Artists have all the equipment they need to achieve crisp, clear recordings. That being said, many artists want to experiment with a 'vintage' sound using retro equipment. If that is the case, then the analog studio could be the ideal space for you.
The centrepiece of Studio B is the Tweed Audio, our gorgeous analog console. Manufactured in 1978, the Tweed offers a total of 22 analogue inputs, including 8 EQ/mic-pre's. Many modern indie productions seek a gritty and robust sound, which is exactly why they turn to a vintage recording studio such as Kore. To combine this sought-after style with modern recording quality, we complement the Tweed with the following equipment and software:
Pro Tools HD Native
UAD Apollo 16 + Digi 192 Interfaces
Apple iMac with 16GB ram
Pro Tools v12 + Logic X software
Plugins: UAD / Soundtoys / Waves / Softube
Pro AC 100 Monitors
At Kore, we know that it takes more than equipment to make the best analog studio space possible. Studio B occupies the upper floor of our spacious vintage recording studio. It's filled with natural light and soft furnishings, making for a peaceful, creative studio space.
We want to create a comfortable environment for recording artists to gather inspiration and hone their sound. At Studio B you'll feel both relaxed and motivated, so you stay productive whether you're writing, editing or mixing. Why not find out for yourself? Get in touch with our booking office to hire out Studio B, or any of our other recording facilities.
Please note that we do not arrange sessions for both studio rooms at the same time, so you can guarantee complete privacy and run of the entire studio during your session.